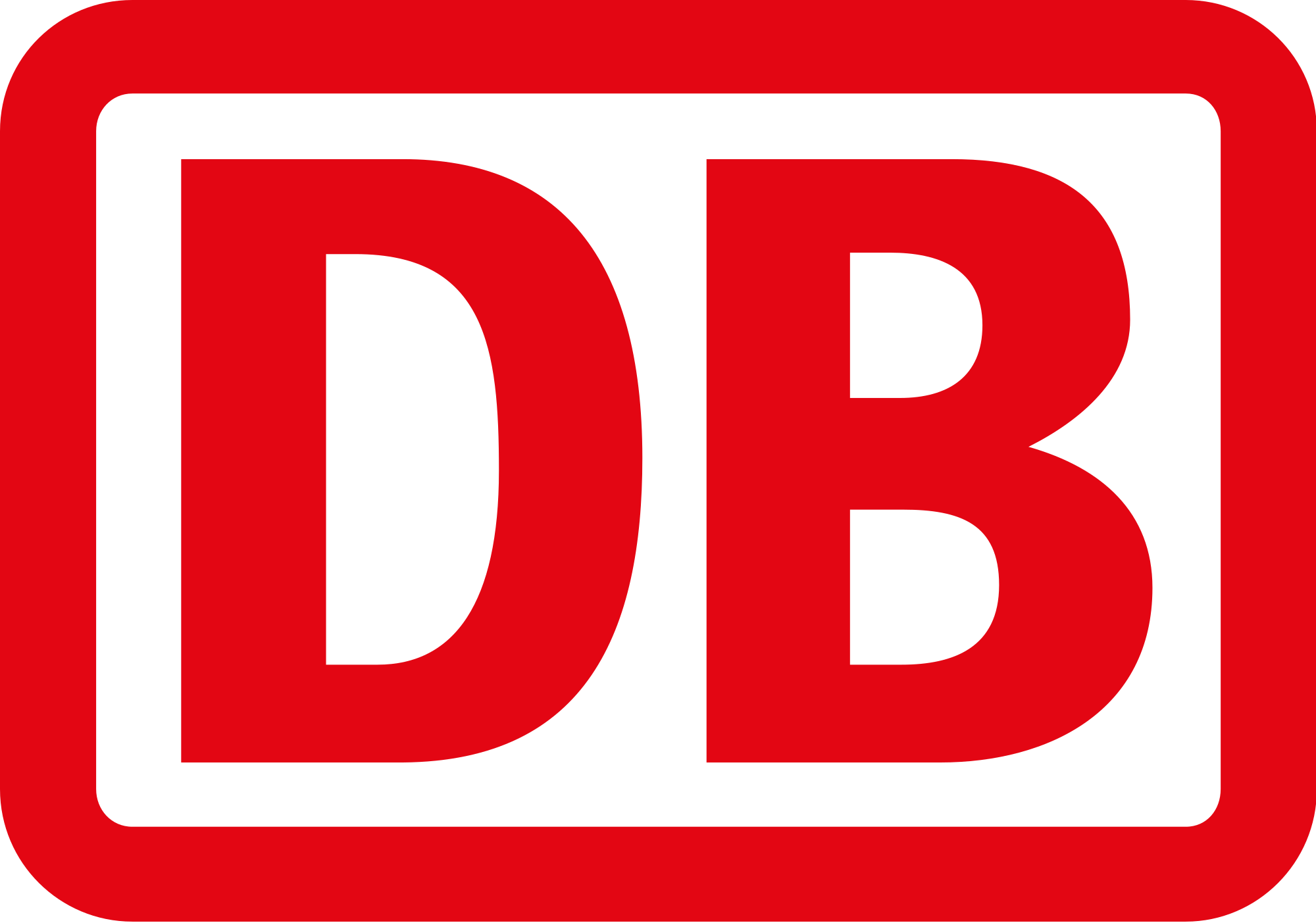 Deutsche Bahn (DB) is the largest train company in Germany with their high-quality rail network making them one of the most popular ways to travel among locals and visitors.
It is not possible to make any changes to a Deutsche Bahn ticket. Where possible, you can cancel your booking and make a new one for the desired itinerary.
Depending on the fare you booked, some Deutsche Bahn tickets are refundable and can be cancelled in Your Bookings.
Super Sparpreis: This ticket cannot be refunded or exchanged. This ticket is only valid for the selected train.
Sparpreis: This ticket can be exchanged for a voucher (minus a €10 fee) up until the day before departure. This ticket is only valid for the selected train.
Flexpreis: This ticket can be cancelled and fully refunded up until the day before departure. A €19 fee will apply to refunds requested on the day of departure. Tickets are valid all day.
Deutsche Bahn tickets are automatically issued in the name of the lead passenger. The lead passenger's name cannot be changed and they must be travelling with ID in order for the ticket to be valid.
Additional passengers are not named on the ticket and will not need to show identification.
First class and second class seating is available. First class compartments are more spacious and quieter with a seat reservation included. Seat reservations for second class tickets can be added for an additional fee.
Please note that WiFi as well as food and drink services are only available on ICE trains.
Unfortunately accidents can happen, and unexpected delays and cancellations do sometimes occur.
If your train is delayed or your original service was cancelled you can claim compensation directly with Deutsche Bahn. The compensation form is provided at the station, or you can download it here.
For more information on any announced disruptions, you can visit our Disruptions Page.
Infant: under 6 years old. Infants travel free of charge. Your ticket will not show the number of infants travelling.
Child: 6-14 years old. Children travel for free when accompanied by a parent or grandparent. Your ticket will show the number of children travelling.
Young: 15-26.
Adult: 27+.
Second class tickets: Seat reservation is not mandatory and is therefore not included in the ticket price. For an additional fee, a seat reservation can be added during the booking process or on the DB website

here

.
First class tickets: Seat reservations are included in the booking
Domestic journeys: The PDF ticket can be displayed on a mobile device.
International journeys: We recommend that the PDF is printed, as mobile tickets may not be accepted outside of Germany.
Passengers requiring assistance should contact the Mobility Service Centre to plan their trip. They can be reached by calling +49 (0) 180 6 51 25 12 between 06:00 and 22:00.
For passengers using a wheelchair, dimensions should not exceed 120 cm in length and 70 cm in width in order to fit in the lifts, doors and aisles.
If you can carry it, you can bring it. Luggage should not obstruct the aisles or inconvenience passengers, and should fit in the overhead racks or storage compartments.
Yes! Small pets under 10 kg can travel free of charge, as long as they are kept in a carrier. Dogs over 10kg must wear a muzzle and be kept on a lead at all times. Additional tickets for larger dogs can be purchased at the station. Check the DB website for more information.
Guide dogs travel for free on all trains.
It is possible to travel with a bicycle on all InterCity (IC) and Eurocity (EC) trains within Germany, but a bicycle ticket does need to be booked. These tickets can be booked at the station.
All DB BahnCards are supported and can be selected during the booking process. If only one passenger in the group has a BahnCard, please make sure that you book the tickets separately.