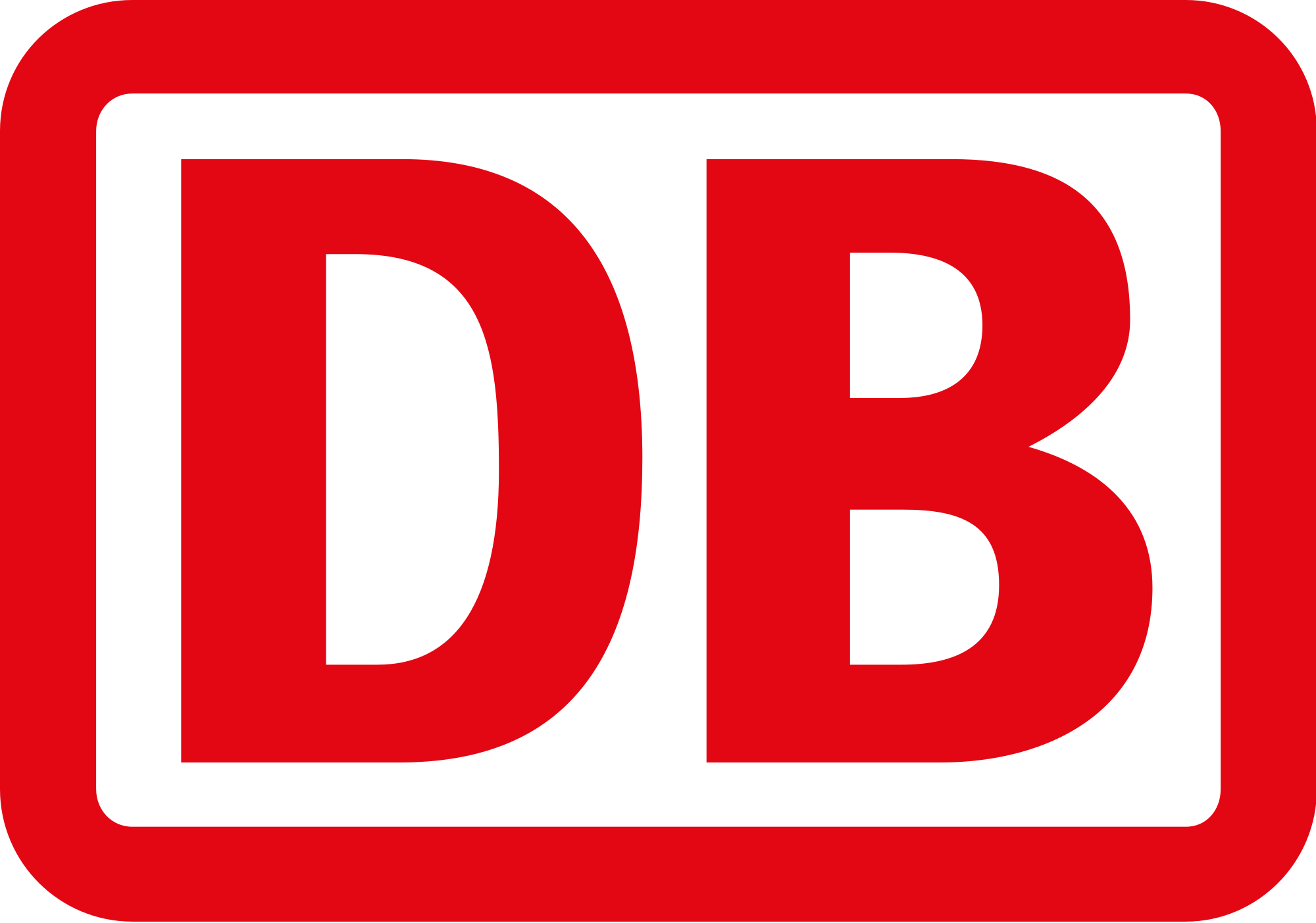 Deutsche Bahn (DB) is the largest train company in Germany with their high-quality rail network making them one of the most popular ways to travel among locals and visitors. They are also a popular option as they offer connections between major cities that can often be faster than flying.
It is not possible to make any changes to a Deutsche Bahn ticket. Where possible, bookings can simply be cancelled and a new ticket purchased for the desired route, time or date.
Life is chaotic and we understand that sometimes plans change. Whilst not all Deutsche Bahn tickets are refundable, you can easily check your options by looking at the fare types below:
Super Sparpreis: This ticket cannot be refunded or exchanged. This ticket is only valid for the selected train.
Sparpreis: This ticket can be exchanged for a voucher subject to a €10 fee up until the day before departure. This ticket cannot be refunded or exchanged on the departure date itself. This ticket is only valid for the selected train.
Flexpreis: This ticket can be refunded or exchanged for free up until the day before departure. A €19 fee applies for refunds or exchanges requested on the departure date (€17.50 for regional IRE, RE and RB trains). Valid for any train departing on the date printed on the ticket.
Tips regarding Flexpreis tickets:
Use the Deutsche Bahn website to cancel your Flexpreis ticket after the day of departure.

For domestic journeys under 100 km, you can only travel on the day indicated on the ticket.

For domestic journeys over 100 km, you can travel on the date indicated on the ticket and the following day. Provided you do not change the departure or destination stations, you can interrupt your journey or continue travelling on the next day.

On international journeys, tickets are valid for up to 4 days.
Please note that we must follow the conditions set by Deutsche Bahn for their tickets, and unfortunately cannot override them.
If you are having trouble with the cancellation process or are unsure of your ticket fare type, please get in touch with us and we will be happy to assist you further.
Deutsche Bahn tickets are automatically issued in the name of the lead passenger.
This person will be required to provide identification in order to travel. Other passengers are not named on the ticket itself and so will not need to show identification.
The lead passenger's name cannot be changed. The lead passenger must be travelling in order for the ticket to be considered valid.
First and second class seating is available. First class compartments are more spacious and generally quieter with a seat reservation automatically included with your booking. It is also possible to request a seat reservation when booking a second class ticket for an additional fee. Please note that WiFi as well as food and beverage services are only available on ICE trains and availability is not dictated by the seating class selected.
Unfortunately accidents can happen, and unexpected delays and cancellations do sometimes occur.
If your train is delayed or your original service was cancelled you are of course entitled to submit a compensation claim with Deutsche Bahn.
You can do so by completing the form provided by train instructors on the affected train, or download it from the train company website.
If the train is delayed for over 60 minutes, you are entitled to a 25% refund.

If the train is delayed for over 120 minutes, you are entitled to a 50% refund.

If a train is cancelled, a full refund can be claimed with Deutsche Bahn or alternatively, the ticket can be used on another train. It is best to check at a ticket counter to determine your options in the event of a cancellation.
With Deutsche Bahn there are three age brackets which determine ticket prices:
Infant: under 6 years old. Infants travel free of charge. Your ticket will not show the number of infants travelling.
Child: 6-14 years old. Children travel for free when accompanied by a parent or grandparent. Your ticket will show the number of children travelling.
Adult: over 15 years old.
Second class tickets: Seat reservation is not mandatory and is therefore not included in the ticket price. You may choose to reserve a seat during the booking process for an additional fee (4.50€ per person on domestic journeys and 5.90€ on international journeys). The seat reservation can be changed once via the order search page on the Deutsche Bahn website.
First class tickets: Seat reservations are automatically allocated at the time of booking for all passengers; children and infants travelling for free included. It can be changed once via the order search page on the Deutsche Bahn website.
Tips:
If you forget to add a seat reservation during the booking process, you can still reserve a seat on the Deutsche Bahn website after the booking has been made by following this link.
If you have a seat reservation and need to change your date/time of travel, remember to first change your seat reservation to the new departure date/time and then cancel the ticket itself.
During the booking process, mobile tickets are indicated by a special icon. When necessary, printing instructions are provided in your booking confirmation email. As a general rule for Deutsche Bahn tickets:
Domestic journeys: The PDF ticket can be displayed on a mobile device.
International journeys: We recommend that the PDF is printed, as mobile tickets may not accepted outside of Germany.
Passengers requiring assistance should contact the Mobility Service Centre to plan their trip.
They can be reached by calling +49 (0) 180 6 51 25 12 between 06:00 and 22:00.
Calls cost a maximum of 20 cents from a German landline or 60 cents from a German mobile network. The costs of calls from abroad will depend on the telephone service provider.
Agents at the Mobility Service Centre will assist passengers with finding the best connections, booking tickets and reserving seats, as well as arranging assistance with boarding the trains.
For passengers using a wheelchair, please note that wheelchair dimensions should not exceed 120 cm in length and 70 cm in width in order to fit in the lifts, doors and aisles.
If you can carry it, you can probably bring it. Luggage should not obstruct the aisles or inconvenience other passengers, and should fit in the overhead racks or storage compartments that are located at each end of the train.
It is possible to travel with a bicycle on all Intercity (IC) and Eurocity (EC) trains within Germany, but a bicycle ticket does need to be booked.
If you would like to reserve a bike ticket at the same time as your own, you will need to complete the booking on the Deutsche Bahn website. Please follow the directions for doing so below:
When you search for train connections on the Deutsche Bahn website, in their "Advanced search options" select the option "Take a bicycle". You can then select trains which transport bicycles.

Enter the number of travellers and select a connection. Please note that small children have to be declared in the Travel Information if they also require a bicycle reservation (or a seating reservation).

You can complete the booking after entering your reservation options, whereby you can choose between the self-print ticket, or to have it delivered by post (3.90 EUR).

The coach number in which your bicycle storage compartment is located will be printed on your ticket. Together with your rail ticket, you will receive a bicycle reservation slip. This slip must be attached to your bicycle (ideally on the handlebars).
If you have already made a booking with Omio and need to add a bicycle ticket, you will need to go to a Deutsche Bahn point of sale (ticket machine or ticket desk) to complete the reservation.
Yes! However there are some conditions so please read the following carefully before you travel.
Small pets under 10 kg are admitted on Deutsche Bahn trains free of charge, as long as they are kept in a closed basket or carrier and do not inconvenience any other passengers. The carrier needs to have the necessary equipment to dispose of waste.
Larger dogs not kept in a basket or cage, must wear a muzzle and be kept on a leash at all times. Any passenger that does not follow this procedure may be required to leave.
On long distance journeys, it is required to purchase a half-price ticket for a large dog. For regional journeys, you will need to buy a full-price adult fare ticket. For cross-border journeys, a child's second-class ticket needs to be purchased for the dog.
Guide dogs travel for free on all trains
All DB bahncards are supported and can be selected when booking tickets via our website. The selected discount card will be applied to all tickets on the booking. If only one passenger has a bahncard, please make sure that you book separate tickets accordingly.
Before finalising your booking, check to ensure that your bahncard is valid and that you are eligible for the associated discount. Remember that if your bahncard expires before your departure date, you will either need a new card or a new ticket.