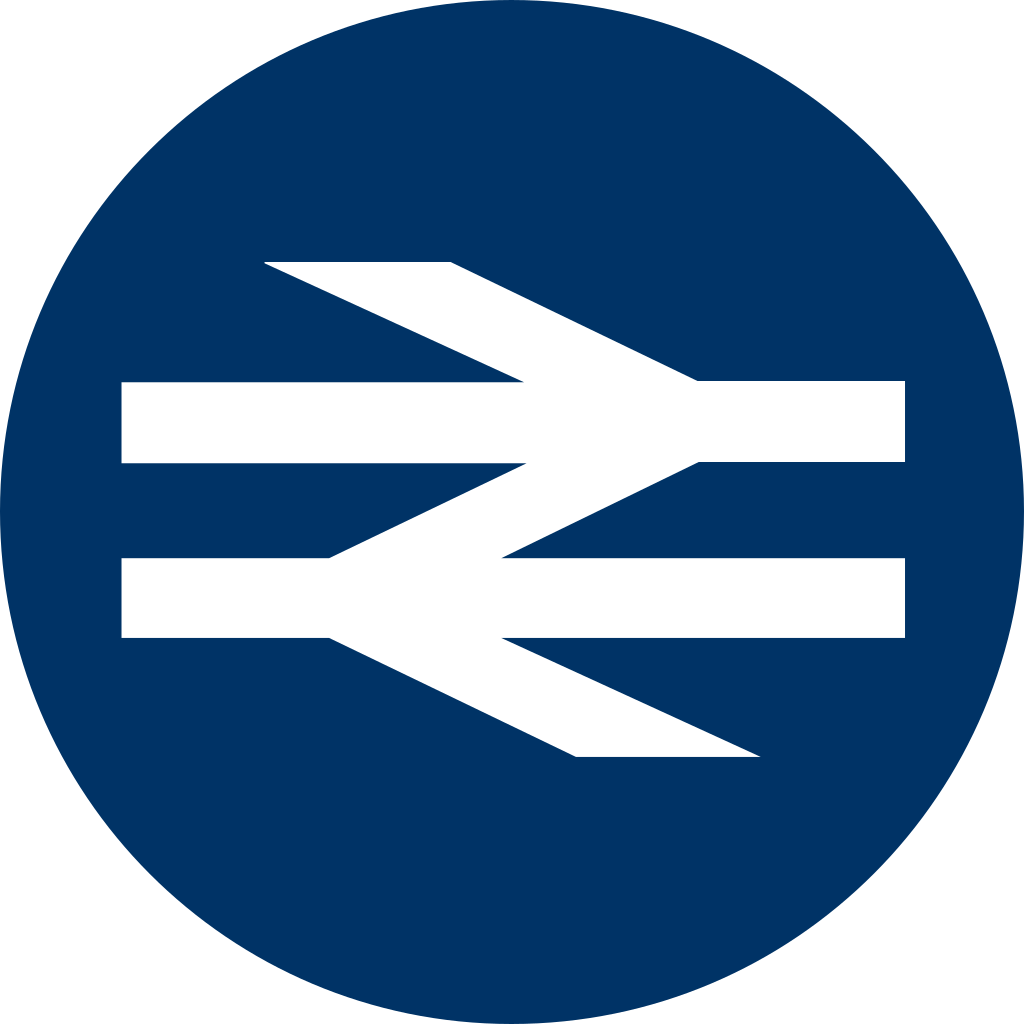 The UK rail network is serviced by over 25 different operators. Luckily, their tickets all follow the same simple terms and conditions.
It is not possible to make any changes to an Off-Peak, Super Off-Peak or Anytime UK rail ticket. Where possible, these bookings can simply be cancelled and a new ticket purchased for the desired route, time or date.
In the case of an Advance fare ticket, you will first need to make a replacement booking for the same route, selecting a different date or time. You will then need to complete the refund application by clicking here.
Life is chaotic and we understand that sometimes plans change. Whilst not all UK rail tickets are refundable, you can easily check your options by looking at the fare types below:
Off-Peak / Super Off-Peak / Anytime: These tickets are flexible and can be refunded minus a £10 fee set by the UK rail operators.
Advance fare: These tickets are not flexible and can only be refunded if a replacement ticket has been purchased for the same route at a different date or time. A £10 fee per person, per ticket is deducted from the refund total.
Regardless of the fare type, once a ticket has been checked by a ticket inspector (or in the case of Mobile tickets 'activated') it is no longer refundable. Cancellations of unused UK rail tickets can be requested up to 28 days after the departure date of the outbound train.
How do I cancel?
After checking your fare type, you will need to submit the online refund form by

clicking here

.
Once submitted, you will receive an email in 4-5 working days confirming your request.
If your request is approved, you will be refunded via the payment method used to make the booking.
Please note that if you have an Advance fare ticket, you must provide a booking reference for the replacement ticket where requested on the refund form.
If you printed your tickets from a machine at the station, then you must send these via post to the address specified on the refund form.
We understand that this process can be confusing, so if you want some more information or simply need assistance completing the refund form, please get in touch. Our customer service team will be more than happy to assist you.
UK rail tickets are automatically issued in the name of the purchaser. Don't worry, they are valid for anybody to use and you are not required to produce identification in order to travel.
Within the UK rail system, first and second class seating is available. First class compartments are more spacious and generally quieter. Not all UK rail companies offer first class seating, but you can find out which ones do by clicking here.
Unfortunately accidents can happen, and unexpected delays and cancellations do sometimes occur.
If your train is delayed, or your original service was cancelled and you used your existing tickets, you are of course entitled to submit a compensation claim with the rail operator.
Fortunately the UK rail Delay Repay scheme is a convenient way to lodge your claim. You will be able to find the name of the rail operator on your ticket and your claim will be handled by them directly.
If your train has been cancelled and you didn't use your tickets to complete your journey you can apply for a refund by clicking here and completing the form (simply select the reason for your claim as 'Service Cancelled/Disrupted').
Within the UK rail system there are three age brackets which determine your ticket price:
Infant: under 5 years old, up to two infants can travel free of charge with each fare paying passenger.
Child: 5-15 years old, a 50% discount is automatically applied to the ticket price. It is a good idea to carry proof of the child's age when travelling, just in case.
Adult: over 16 years old.
Not all UK rail operators allow for seat reservations. On certain routes and at certain times, individual providers may also impose restrictions on seat availability.
Advance fare: Seat reservations are automatically allocated at the time of booking subject to availability.
Off-Peak, Super Off-Peak or Anytime fares: As these tickets are flexible and thus are valid for use throughout the day, seat reservations are not automatically included.
If your selected journey time allows for seat reservation, you will be able to select a seating preference at no additional cost during the booking process. This choice will be adhered to wherever possible but is not guaranteed.
Please note: For tickets that require printing at the station, seat reservations are printed on a separate voucher. Bookings with seat reservations are only valid if you have the reservation voucher as well as the tickets.
There are three ticket types in circulation within the UK rail system.
Ticket on Departure (ToD): These tickets must be printed at the station before travelling. Most train stations within the UK have a ticket machine or a ticket counter, where you will be able to print your tickets. You can check the station facilities for each station on the National Rail website by clicking here.
In order to print your tickets, you will need your 8 digit booking reference and any bank card. You do not need to have the card used to pay in order to retrieve your tickets or travel. Your unique booking code is found in your booking confirmation email.
E-tickets: These can be shown from a mobile device either as a PDF file or from within the Omio app. They must be scanned at the ticket gates, and once they have been scanned they are no longer refundable.
E-tickets can also be printed at home onto plain paper and brought to the station. It is not possible to print these tickets at a ticket machine or desk at the station.
Mobile Tickets: These tickets are only valid when presented from within the Omio app. A screenshot of the ticket will not be considered valid. It is not possible to print these tickets or convert them to another ticket format. Please remember to 'Activate' your ticket before you board the train.
Assistance is readily available at stations around the UK. Passengers will need to contact the specific train company that they are travelling with in advance of their journey in order to make the necessary arrangements. The contact details for the UK rail operators can be found by clicking here.
If you can carry it, you can probably bring it. On UK trains you are allowed to travel with up to three items of personal luggage free of charge; this includes two large items (suitcases or rucksacks) and one item of smaller hand luggage (such as a briefcase).
Excess luggage and certain bulky items (such as sports equipment) can be transported subject to available space and for an additional charge. Please note: on some Gatwick Express services, bulky items can be transported free of charge.
Full details of the free luggage allowance and any additional fees are available by contacting the individual UK rail Companies directly by clicking here.
Yes! However there are some conditions so please read the following carefully before you travel.
A maximum of two animals per passenger are permitted to travel at no additional cost, provided they do not endanger or inconvenience passengers or members of staff. You may be liable to pay a fine should you travel with more than two animals.
Dogs must be on a lead at all times unless they are travelling in a pet carrier.
Dogs without leads, all cats, birds and other small animals must be carried in an enclosed basket, cage or pet carrier. The animal must be able to stand and lie down comfortably.
Animals and containers must not occupy seats, otherwise you may be fined.
Animals are not allowed in restaurant cars except for blind and deaf persons' assistance dogs, which are permitted at the steward's discretion. Every effort will be made to serve meals at blind or deaf persons' seats within the normal seated accommodation however.
Sleeper services:
Blind and deaf persons' assistance dogs are permitted on sleeper services provided the passenger is travelling in single-cabin accommodation. There is no additional charge to travel with your companion animal.

Caledonian Sleeper

allow you to travel with your dog subject to an additional cleaning fee. This fee is not charged for assistance animals.
Reservations for all dogs travelling on a sleeper service should be made at least 48 hours in advance of the departure date.
Byelaw 16 of the UK rail system permits the operator to refuse carriage or entry to any animal. If the animal causes a nuisance or is an inconvenience to other passengers, you may be asked to leave the train or railway premises.
You can typically travel with your bike on all UK rail services, subject to availability with the individual rail operator. The National Rail website has got you covered. Simply click here to find out more.
All major UK railcards are supported and can be selected when booking tickets via our website. The selected railcard discount will be applied to all tickets on the booking. If only one passenger has a railcard, please make sure that you book separate tickets accordingly.
Before finalising your booking, check to ensure that your railcard is valid and that you are eligible for the associated discount. Remember that if your railcard expires before your departure date, you will either need a new railcard or a new ticket.